Institutional Biosafety Committee (IBC)
What is Institutional Biosafety at Missouri State University?
The Institutional Biosafety Committee (IBC):
Reviews proposed research involving recombinant DNA techniques and other biohazards (i.e., infectious or venomous agents);
Consults with researchers on biosafety procedures;
Trains faculty, staff, and students involved in biohazardous research to obtain compliance with appropriate rules;
Maintains liaison with biosafety personnel at state and federal agencies, industries, and other universities; and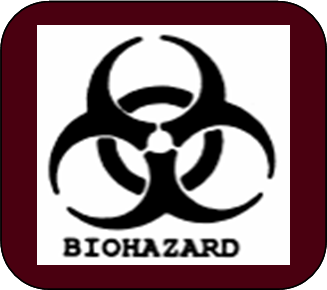 Missouri State University Environmental Management website seeks to present detailed information on standard operating procedures in dealing with hazardous materials. The first website links to the Operating Procedures section – linking to bio-waste, hazardous waste, hazardous materials, water pollution, spill response and more.
If your research involves any of the list below, you need to fill out the appropriate Memorandum of Understanding and Agreement. IBC will review MUA9s) as they are presented. Meeting will be organized according to need. Work on teaching or research protocols cannot begin until IBC approval has been given. Ongoing protocols need to be reviewed/revised every two years. Completed MUA(s) and certificates needed for Graduate College on Blackboard should go to ResearchAdministration@MissouriState.edu.
Missouri state researchers may need IBC approval if their research involves
In vitro construction and/or propagation of recombinant DNA molecules
Formation of RDNAs containing genes for the biosynthesis of toxic molecules
Deliberate release into environment of any organism containing RDNA
Deliberate transfer of a drug-resistance trait in microorganisms not known to acquire it naturally
Cultivation or release of a pest of plants
Transformation of whole plants
Experiments with organisms of demonstrated human or animal pathogenicity
Infection of animals
Experiments on cancer-causing animal viruses
Studies involving the laboratory culture of human or other primate tissues or cells
Cultivation or release of non-indigenous species of plants or animals
Experiments containing any human blood, blood components, or any body fluids (saliva, feces, spinal fluid, other potentially infectious materials, etc.)
Biosafety level 2 or above organisms
IBC follows the NIH Guidelines concerning rDNA which can be found at https://osp.od.nih.gov/biotechnology/nih-guidelines/. Please also review the "exempt experiments" found in Section III-F of the NIH Guidelines. Contact the Office of Research Administration if you have questions about whether your research needs IBC approval!